The content on this website may contain affiliate links or sponsored content. This means we earn money from brands when readers click through, purchase, or sign up through certain links. Clicking the links won't result in any additional cost to you, but it will support our blog. Thanks!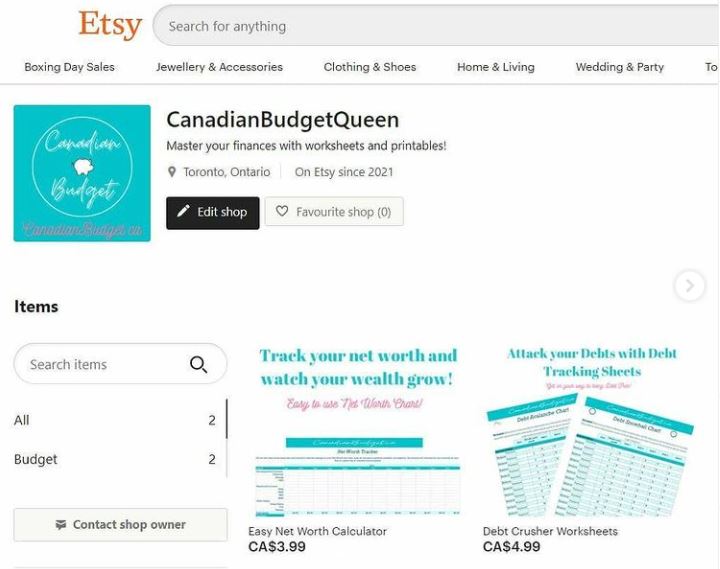 Well that's my first goal checked off the new years list!
I started my first Etsy shop in order to help the Debt Free Community and build a side hustle.
Printables/downloadable sheets are available to help you manage your finances and work on crushing your debts!
Easy to use & simple tools to help you manage your finances!
EDIT: Etsy site now closed, check the shop on our site for our products!
What kind of products would you like to see? Comment below!