The content on this website may contain affiliate links or sponsored content. This means we earn money from brands when readers click through, purchase, or sign up through certain links. Clicking the links won't result in any additional cost to you, but it will support our blog. Thanks!
In the world of finance, there is almost always quite a large knowledge imbalance between the client and the provider. So how can we try to get unbiased financial advice? How do we know if the person helping us has our best interests in mind, or is just looking to bag a commission, regardless of the impact on our finances? 
Ensuring you are getting personalized advice from someone who really knows their stuff and is qualified to help is an important step!
I sat down with Andrea Thompson CFP, CRPC, CLU, CHS, Founder and Financial Planner at Modern Cents. She is an advice-only financial planner who will help clarify how you can get unbiased financial advice.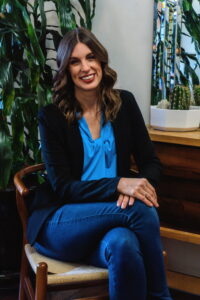 Andrea has been passionate about financial literacy since starting in the industry over 20 years ago.  After spending most of her time as a financial planner on Bay St., she recently created Modern Cents, an advice-only virtual financial planning firm.  Outside of work, she can be found juggling her 4-year-old twins, spinning on her bike, dancing and finding her centre through yoga. 
Interview with an advice only Financial Planner
Jess: Andrea, thanks so much for joining me to discuss advice only financial planning! 
First off,  let's start with why someone might seek out the services of a Financial Planner and what they can help their clients accomplish.
Andrea: Of course, people look to a financial planner to help them make sense of their financial lives.  Since there is so much complexity and information to navigate across various subjects (debt and cash flow management, investment planning, risk management, retirement planning, education planning and estate planning),  Certified Financial Planners help to ensure that your entire financial picture is structured appropriately for your unique situation in a cohesive manner.
Jess: There are lots of different titles out there that people in the financial industry use. Are financial advisor and financial planner interchangeable terms?
Andrea: No. A financial advisor is typically someone who manages investments or portfolios of assets.  A financial planner is someone whose role is to integrate all six areas of your finances (as mentioned above) into a cohesive plan.
Jess: Thanks for clarifying that!
I see that you have a lot of letters behind your name. What do they all mean and what kind of credentials should you look for?
Andrea: There are a slew of designations out there, so it's important to understand which ones your advisor or planner may have, and what that gives them license (or expertise) to advise you on.  Someone who is solely able to sell products may not carry any specific designations, but instead may have a license to sell mutual funds, investments, or insurance.
Designations are different from licenses, in that they are specific to professional education in a targeted area.
CFP – The most widely recognized financial planning designation in Canada and worldwide, the Certified Financial Planner® designation provides assurance to Canadians that the design of their financial future rests with a professional who will put their clients' interests ahead of their own.
CRPC – The Chartered Retirement Planning Counselor is a US retirement planning designation for financial professionals. This program enables experienced advisors, who are focused on retirement planning for individuals, define a "road map to retirement." There is a focus on clients' pre- and post-retirement needs, as well as issues related to asset management and estate planning.  
CLU – The Chartered Life Underwriter (CLU®) certification is recognized by professionals in the finance industry for those who want to provide wealth transfer and estate planning for their clients. This certification gives you peace of mind that your advisor can confidently handle complex financial needs.
CHS – The Certified Health Insurance Specialist (CHS) designation is the only health insurance-focused designation in Canada, which strategically positions financial advisors to meet the growing market demand for informed living benefits advice (disability, critical illness, long-term care, group benefits).
Jess: OK, so let's take it back to the basics.
You are a financial planner – can you tell us what financial planners do for their clients?
Andrea: Financial planners help to set you on a course towards achieving your life goals through the proper management of your entire financial picture. Ideally, planners are hired proactively to create a comprehensive plan and ensure that you are prepared for the short, medium and long term. 
Sometimes, life throws you a curveball from job loss, to illness, to death.  Planners can help you navigate through those tumultuous times by giving you appropriate and experienced guidance. 
I encourage you to visit Financial planning for Canadians to read more about how financial planners can help you!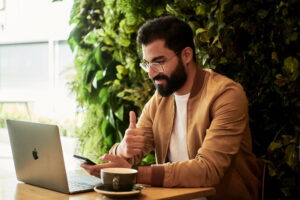 Getting Unbiased Financial Advice 
Jess: In your case, you are specifically an advice-only planner – can you tell us more about that. 
Andrea: I do not manage any investment assets or sell any other products to my financial planning clients.  That means that the client can be assured that they are the ONLY person paying me, and that the advice that I give them is solely in their best interests.  There are no product-tied sales, referral fees or kickbacks of any kind.
Jess: Does someone have to have a certain amount of money or net worth to use a planner?
Andrea: Not an advice-only planner!  Since we don't manage assets, we are completely agnostic as to how much money you have or how much you make.  The sole criteria for becoming a client is whether or not you want to hire US!
Jess: Should clients expect a one-time service, or an ongoing engagement?
Andrea: All clients begin with a project-based engagement, which can be one-time, but ongoing relationships are really what we aim to have with our financial planning clients. 
The better we get to know you over time, the better job we can do for you knowing your personality and life circumstances.  As well, relationships and trust take time to build!  As well, since life is unpredictable, we are always here for our clients throughout it all – the good with the bad.
Jess: That's good to know!
Do you have a fiduciary (required to put the clients financial interests first) duty to your clients?  Does that apply across the board for all advice-only planners too?
Andrea: I am a financial planner, meaning that I have a fiduciary responsibility through FP Canada called the Code of Ethics.  The first principle under the Code ensures that I follow a Duty of Loyalty to always act in a client's interest first, and to act with the care, skill and diligence of a product professional.  This applies to anyone who is licensed as a Certified Financial Planner through FP Canada.
There are other types of fiduciaries in the financial services, including licensed Portfolio Managers.
Jess: Great to know there are people out there who are working in clients best interest giving unbiased financial advice.
Most people expect they can get advice for free when they walk into a bank. We know they are being compensated somehow, it's not always clear how we as the clients are paying.
What kind of investment is someone looking at when working with an advice-only planner?
Andrea: When you work with an advice-only planner, you will expect open and transparent pricing before signing up to become a client.  Modern Cents' comprehensive project based engagements are 3 months in length and priced as a lump sum, one time fee. 
Engagements that last beyond three months are charged a monthly retainer fee.  However, each advice-only planner will have their own compensation structure which you should know prior to signing up with them.
Jess: If you want to work with an advice only planner to get unbiased financial advice, how do you find one?
Andrea: There are several online directories for advice-only planning in Canada.  Here are a few links:
Canadian Advice Only Planner Directory
Jess: Those are great resources, thanks!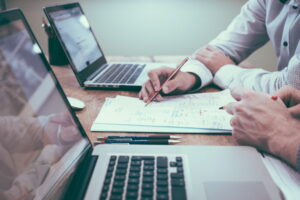 Jess: Now, if we are ready to work with a planner, what questions should we ask before deciding to work with them?
Andrea: I think most importantly, you want to ensure that you understand a financial planner's value system and how they approach planning.  For example, I believe in a balanced approach between living for today and investing in the future.  I also believe that a long term relationship with a financial planner leads to greater success through building a relationship of trust. 
Does your financial planner's values align with your own?  As well.. Do you like them?  Since you'll be talking to them often, you want to make sure there is a personality fit between you and them.
Also, understanding their professional expertise, any areas of specialization and their compensation structure are important baseline questions.
I love to work with clients who take an ongoing interest in their personal finances and want a proactive and engaged relationship with a financial planner. My clients understand that professional advice is not free and that investing in a financial planner means investing in their future.
I bring two decades of experience in the financial planning industry to Modern Cents, because I believe in providing more options for the average Canadian family who can't afford to hire a financial advisor with asset minimums, or who doesn't have confidence that they are getting truly unbiased advice.
Jess: Thanks Andrea, before we end today, can I ask you to share three tips with our readers that can help them improve their finances today?
A basic awareness of your cash flows (income vs. spending) is crucial.  If you don't know the dollars and cents of your everyday life, you won't be able to create a plan for how to replace that income in the long term.

Putting cash in a savings account is not an investing strategy.  Step one is saving, but step two is understanding where to put that money to have it work for you!

Follow the basic 70/20/10 rule – 70% of your income is spent on everyday life, 20% used for debt paydown and emergency fund savings, and 10% for long-term savings.  This can vary from person to person, but it's a good rule of thumb to get you started.
Jess: Thanks so much Andrea for sharing your expertise and insights about how to get unbiased financial help through advice-only financial planning.
If this sounds like something you're looking for, you now have a few resources and ways to find a planner that suits your needs!
If you would like to work with Andrea specifically, please visit www.moderncents.ca for more information or to sign up for a complimentary consultation!
Get more like this on the Finance and Investing Section of the blog!