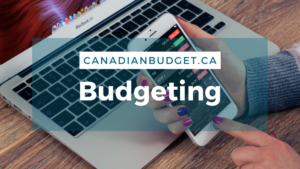 Here at Canadianbudget.ca we love zero-based budgeting and value-based budgeting. We share the tips and best practices around creating a successful budget, support you while you learn budgeting concepts and even more importantly, stick to a budget! Budgeting tips for beginners to experts. Here you will find budgeting blog posts to cover all aspects of budgeting.
There is no single budgeting method that works for everyone. We need to learn budgeting types, look at the various styles, and decide for ourselves which one suits us best.
You may be a cash-budgeter, or a credit card user only. There is a style that works for each of your circumstances.
Read on to learn budgeting basics, different budgeting methods, budgeting tips & tricks, get ideas for side hustles, and ways to make more money, and how it all works within your budget!
We welcome the occasional guest post to share what they have learned about budgeting, and their unique perspectives on budgeting. Check out the articles below for some helpful content!