The content on this website may contain affiliate links or sponsored content. This means we earn money from brands when readers click through, purchase, or sign up through certain links. Clicking the links won't result in any additional cost to you, but it will support our blog. Thanks!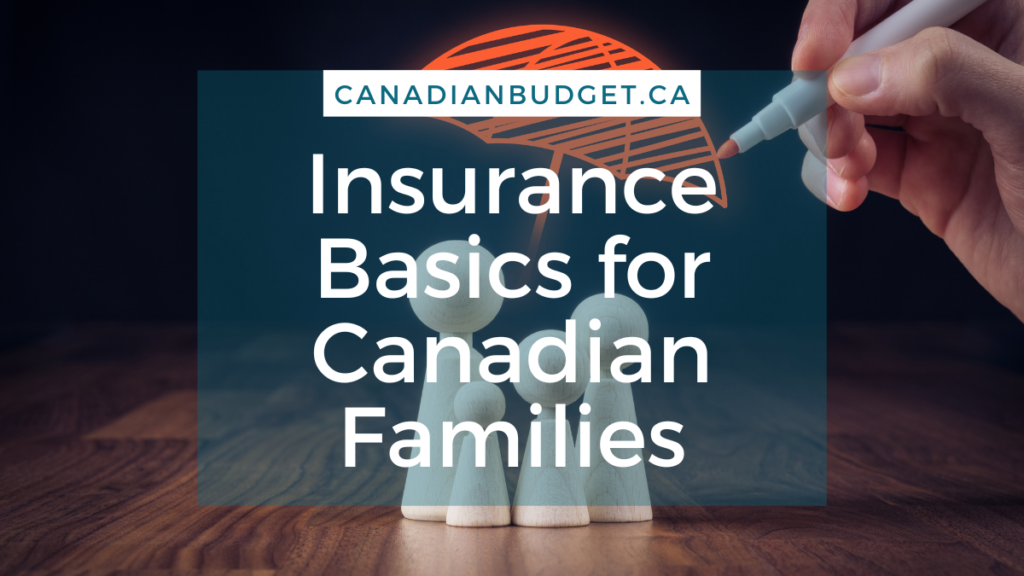 Here are some life insurance basics every Canadian family should know! When you're budgeting for day-to-day life with your family, life insurance might be the last thing on your mind.
It's not fun to think about, but it's important to have a plan in place in case the unimaginable were to happen. As a parent, I know I want to make sure my family is covered, especially if I'm no longer around to help.
But what exactly is life insurance–and do you really need it? In this post I'll walk you through the life insurance basics: how it works, who it's for, and why it should probably be a part of your family's budget.
What is life insurance?
Essentially it is an agreement between you and your life insurance provider. In return for paying your monthly premiums, your life insurance policy will provide your loved ones (also known as your "beneficiaries") with a payout if you pass away during your coverage period.
It financially protects your loved ones if the unthinkable were to happen. It acts as income replacement for any dependents who rely on you financially.
You decide on a coverage amount that's right for your family's financial needs, and if you pass away while your policy is in force, that amount will then be paid to your loved ones in one tax-free lump-sum known as a "death benefit."
This payout can be used for whatever your beneficiary chooses, including:
Final expenses

Paying off your mortgage balance

Taking time off work

Replacing income and covering day-to-day expenses

Childcare

Your children's post-secondary education costs

Other debts such as student debt or car loans
Essentially, life insurance is a financial safety net for your loved ones that will help them maintain the standard of living they're used to if you're no longer there to help financially.
Life Insurance Basics: Who Needs It?
If anyone depends on you financially, you probably need life insurance. Dependents can include your spouse, elderly parents or minor children, though anyone can be listed as your policy's beneficiary.
If you have loved ones who depend on your income, you want to make sure they're looked after, which means setting them up financially now. Having life insurance coverage in place means that while your family is going through an emotionally difficult time, they won't also have to worry about meeting their financial needs.
But what if you're single without anyone relying on your income? In that case, life insurance may not be right for you just yet. While premiums are typically more affordable the younger (and healthier) you are, paying for a life insurance policy before you have anyone to protect may put an unnecessary strain on your wallet.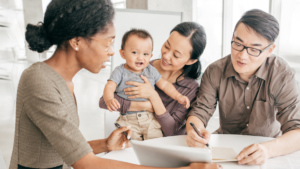 What kind should you purchase?
There are two main types of life insurance: term and permanent life insurance.
Permanent life insurance covers you for your entire life. That means it's guaranteed to pay out, which causes the monthly premiums to be much more expensive than term life insurance (typically 10-15 times higher!).
How term life insurance works is by covering you for an agreed upon term length, commonly 10, 20, or 30 years.
Who permanent life insurance is for
With it's lifelong coverage, permanent life insurance might look like the better option at first–but this type of life insurance is not suited for most people. There are two main types of permanent life insurance: whole and universal.
Permanent life insurance might be worth considering if you're worth millions (we're talking over $10M), have maxed out your TFSA and RRSP accounts, have complex estate-planning needs and would like to pass on an inheritance tax-free.
But for most, a permanent life insurance policy will mean paying expensive monthly premiums for more coverage than you really need.
Who term life insurance is for
Term life insurance only covers you for as long as you really need it, such as when your children are young and financially reliant on you, or while you still have a significant balance on your mortgage.
Because you're less likely to pass away during the fixed term of your policy, premiums for term life insurance are typically much less expensive than whole life insurance premiums. That means you get coverage when you need it most for a price you can afford.
Not sure how much life insurance you need? Use a life insurance cost calculator to see how much you need, and at what price.
Life insurance doesn't have to be expensive or complicated
It may seem like a tricky topic, but life insurance basics are pretty straightforward.
And while it might not seem like your top priority when it comes to balancing your budget, if you have a family who relies on your income, life insurance is really important. After all, the most important thing is making sure that your family is set up for success financially.
For me, the peace of mind I have knowing that my family won't have to worry about making ends meet if something happens to me is worth every penny.
About The Author